In an increasingly interconnected world, the Global SME Finance Forum is the event of knowledge and innovation. With over 704 visitors, representing 220 institutions from 72 countries, this three-day event held in Mumbai from September 12th to 14th, was nothing short of remarkable. Focused exclusively on the intricacies of SME financing, it brought together some of the brightest minds in the industry. Among them was our Head of Business, Jamie Burink, who, alongside Maurits van Schooneveld, Head of Business Development at Neo by Five Degrees, delivered a compelling pitch on building the best bank you can. The event served as an invaluable platform for us to gather new information about the rapidly evolving SME landscape.
Find out our top three key takeaways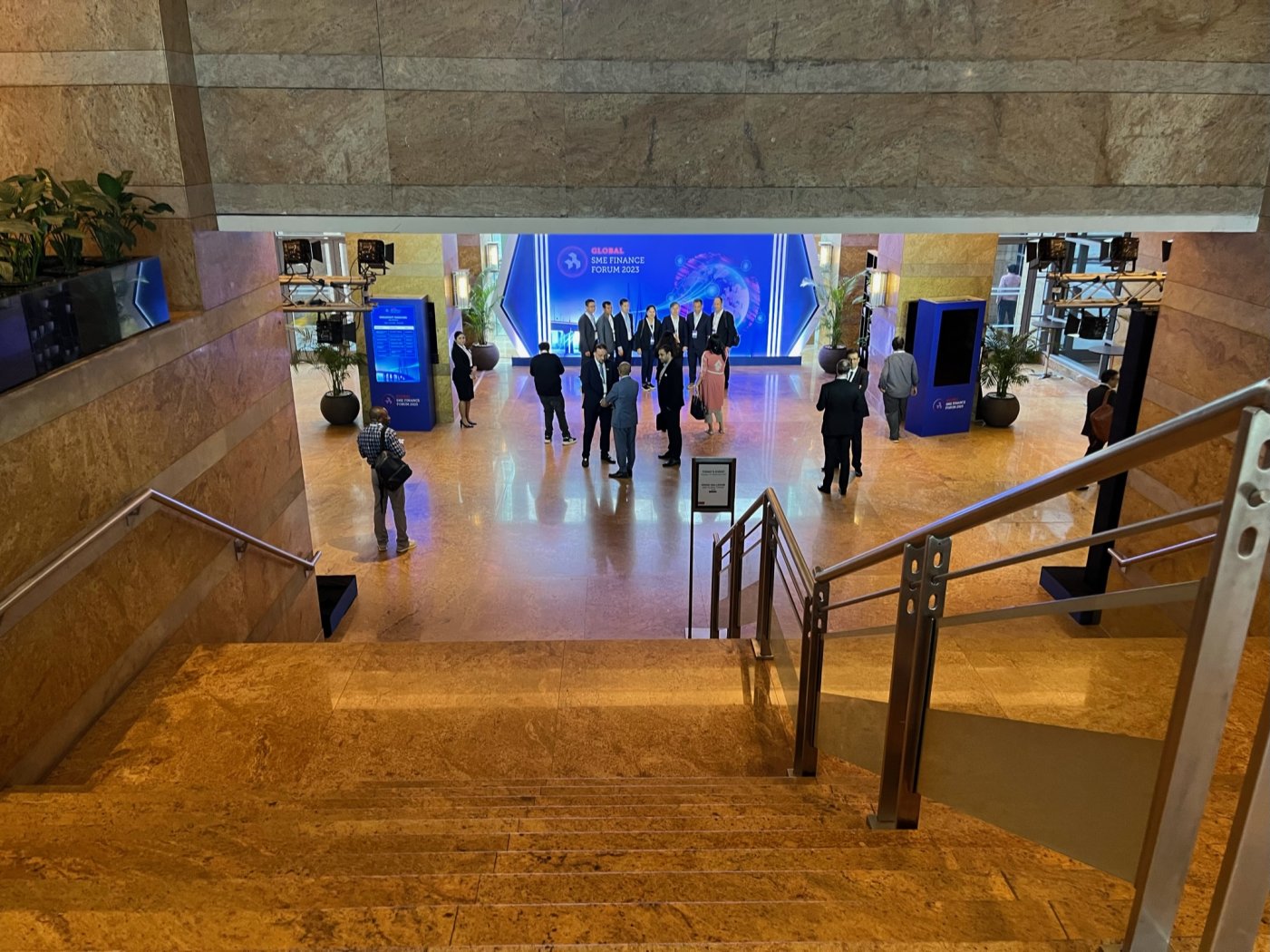 Beyond these enlightening insights, the Global SME Finance Forum provided us with the opportunity to connect with new partners and engage in meaningful conversations with financial companies. These interactions fostered a deeper understanding of the challenges and opportunities facing the SME financing ecosystem.
In conclusion, attending the Global SME Finance Forum was an enriching experience that illuminated the path ahead in SME financing. The event highlighted the pivotal role of DPIs, the need to address informality, and the intricate interplay between technology and human decision-making. We left the Forum not only with valuable insights but also with a network of like-minded professionals committed to driving innovation and inclusivity in SME finance. As we look to the future, these lessons will continue to guide our efforts in shaping the financial landscape for SMEs.
Want to know more?
Contact us